South Africa my 15th expedition
So there I was again… jumping on a flight heading south to the gold mine hills of Johannesburg. This is my 15th expedition to this vibrant expansive territory. I'm pretty impressed with that little personal travel stat too! now I wish just stop counting. I recently heard some people at the airport call it the 'beautiful country of Africa' and in my head I'm thinking "ah, it's actually a continent…!")
Moving right along…
I got asked to perform in 2x productions here called Ballet meets Jazz, I mean you couldn't get a more perfect title to describe me under with flashing neon signs and "Bengingazi" which has a beautiful story line attached to it infused with ballet, contemporary and Pansuela dance. Choreographed by the sublime Adele blank.
You can check out some fabulous TV interviews about that right here.

I ended up staying with the fabulous family called the Dames they are kind of my adopted South African family. They are simply the best and the kindest humans to walk the planet. Hey Michele, Clive, Ashleigh, Gina and Wesley. I am forever grateful for your kindness xxxxxxx
I have recently accepted to go with the flow of life and see what shows up. Sometimes not knowing and being pleasantly surprised is the biggest gift of all. The magic is certainly in the mystery. Just like the title of this Sunday times article which I was featured in the travel section for. Take a read ;)
P.S thanks to Cape Town Diva for your awesomenes PR Skillzzz

Travel can be incredibly humbling. You can see what a tiny space you occupy in the world. I'm constantly be tested how to live life with very few possessions. It's certainly grounding and humbling.
#AFunnyStory…In Jo burg we were stopped by police and these aren't just your average police. We wound down the window and I exclaimed I'm Australian... not like he cared. We just said could you just give us a fine and we can go on our merry way. He said no, I see you look like incredibly nice people so…. can I have 100 rand for some Nandos... I mean are we on the set of SNL right now... only in South Africa…
A random lady came up to me after a show and said make sure you enjoy and appreciate every moment you are dancing because it's going to go very soon. Moments like that I am so grateful as we need to be reminded of how lucky we are to do what we love and appreciate ourselves and gifts on a day to day basis. #AMEN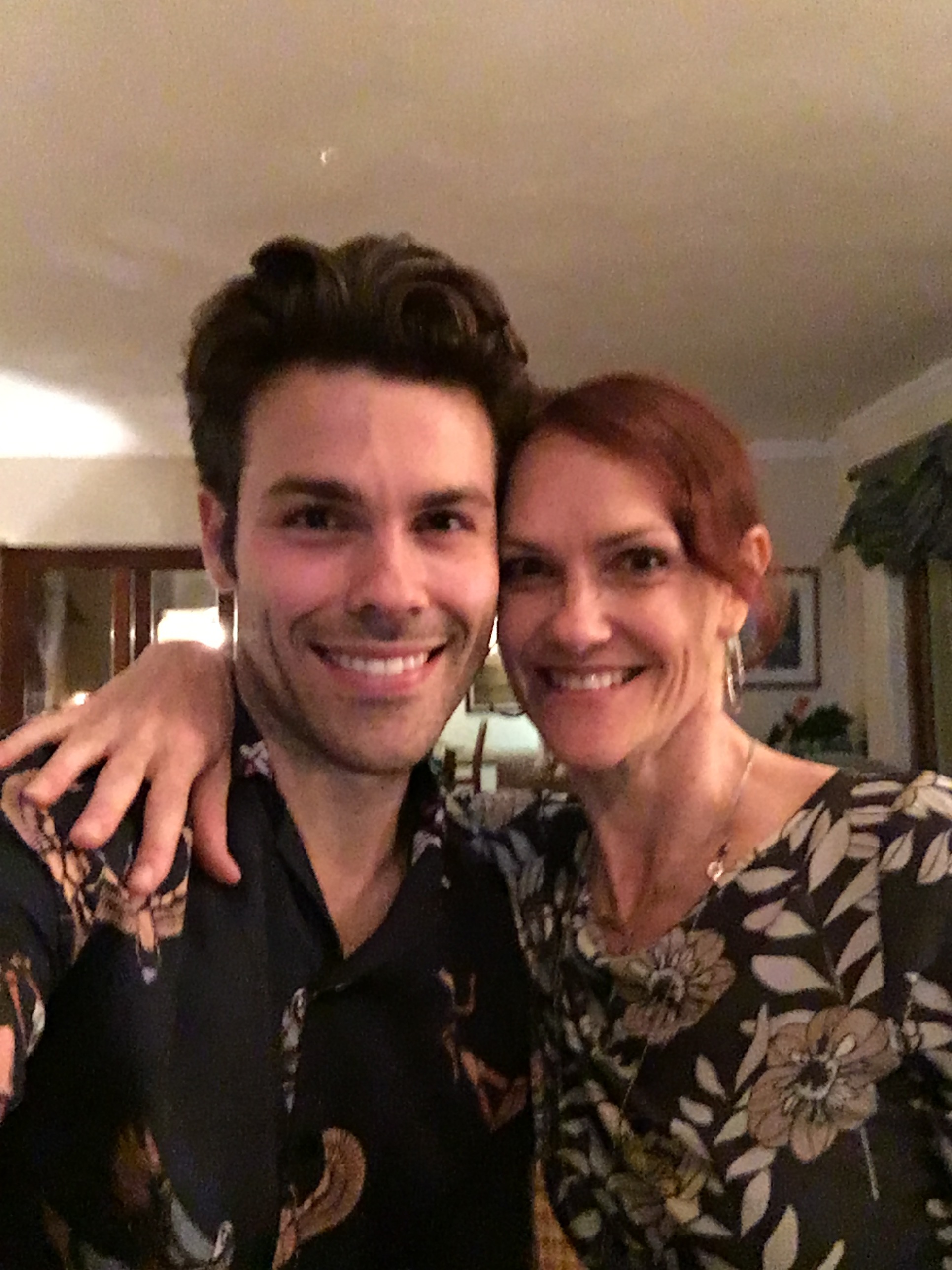 This is my dear friend Angela Malan South Africa's Ballerina!!!
We certainly look like we are up to no good, every time we catch up! xxx
She owns the most authentic Italian restaurant in the world. Her mantra to live by is you're as young as the man you touch! #BINGO

This trip certainly gave me a month of growth I could ever imagine. If I'd just stayed in one place I wouldn't of had these beautiful experiences. I look at it like this; movement and change creates opportunities and serendipitous moments to flood on in. Constantly being tested weather I'm in my truth/authentic self or egoic self. I'd like to say this taught me how to dance with my heart.
The restaurants electricity blew out.
So I decided to act like the statute of liberty for the remainder of dinner!
I then said F*** it I'm going to Cape Town, to have a somewhat retreat… and let me tell you dear friends this place is one of the most magical places on earth. It certainly has some vortex energy going on here. I feel like I might have been born a Capetonian in another life. Having said that I literally woke up, with the birds chirping and did sunrise yoga at hot dog yoga with the beautiful Justine. Ashtanga style and then blissfully walked across the road to bootlegger coffee and had the inspiration to write this post and watch the world go by.
She has an apartment literally on the edge of Africa where she indeed shouted Nicolas cage a dinner for teaching dance to his wife. #funfact
She is Super Human and magnificent creative being!

A fellow South African friend said I must hike table mountain. It's possibly the most spiritual thing you can do. So I went on to airbnb experiences, and there you have it hiking up table mountain with a guide. Let me advise you, its best to hike up with a guide! Just FYI…I found Tharma on airbnb experiences - go check her out she was an amazing host we took our shoes of too, to get extra healing qualities from the rock!!!

If you're as obsessed about wellbeing as much as I am, you will try out these places below… I've compiled a best of in Jo Burg and Cape Town. Helloooo!!!
JOHANNESBURG:
Fresh earth Cafe: It's basically a wellness haven!
Tashas: This is a chain of gorgeous restaurants - with organic healthy options
The Green Side Cafe: Vegan and vegetarian - killing 2 birds with one stone
Turn 'n Tender: I came here a lot with my adopted family ;) Great healthy burgers
Da Grazziela: Italian best in the world in my opinion.
CAPE TOWN:
Hout Bay Markets:They are a must but check times as they do vary and operate on just weekends.
Wood stock biscuit mill: Another great market to find vintage finds..
Orchard Juice and Health Bar: Name says it all, healthy juice and smoothies
Nu cafe: http: Yummy!! Great smoothies and quinoa salads
Bootlegger coffee: Cape Town local coffee franchise - Ace
Wellness Warehouse Cafe: The name says its all!
Tashas Waterfront: Location and food BONUS
Camps Bay: It's just a fabulous area to walk along the beach and take in your surroundings.
Bree Street: This is apparently the new spot in Cape Town to hang!
The House of Machines Coffee: A dear friend of mine is one of the owners and the place boasts hipster chic vibe
Jarryds: Fave place for brekky, brunch or coffee
Mojo Markets: I ate here everyday - cheap organic eats in a hipsters market layout.
Stroller Coffee: gooooood coffeeeeeee
Love thy neighbour: didn't try it - but sounds fun
Just when you thought it couldn't get any better I also captured my trip in real time and made use of my filmmaking skills check it out below.
Well that was my trip dear friends, I feel like I fit a lot in, in a month. In a way you almost feel like a second home.
Until next time SA Lekker it out.
A xx